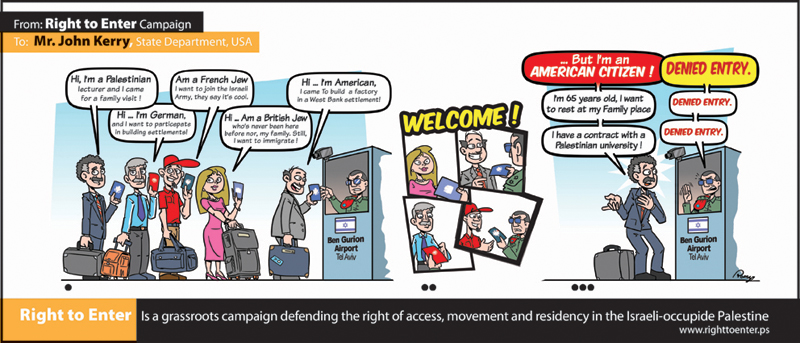 RTE Position Statement
To date, Israeli authorities have failed to provide a transparent policy for foreign nationals wishing to enter or maintain their presence in the occupied Palestinian territory …Click to read the full Statement
Families as pawns: Israel pressures Palestinians into exile through foreign spouse visas
Mondoweiss by Chloé Benoist 17 November 2017
Like many young married couples across the world, Claire and her husband have a five-year-plan. But instead of their main concern being how to deal with the imminent arrival of their first child, Claire's family is facing the very real possibility of expulsion and exile…Read More
Breaking Up West Bank Families: An Unseen Israeli Policy
By Amira Hass – Haaretz 17 October, 2017
Why is Israel so concerned about a Palestinian woman from Ramallah who is married to a citizen of a certain European country, or about a Palestinian man from Bethlehem whose beloved has an American passport? ….. Read More
Israel Makes It Increasingly Difficult For Palestinians' Foreign Spouses to Stay in West Bank
By Amira Hass – Haaretz
Ever more frequent demands by the Israeli authorities in the West Bank are forcing these women to leave and reenter the territories. It's to urge the families to emigrate, critics say….. Read More
Access and Movement in the Occupied Palestinian Territory
A paper presented by The Right to Enter Campaign to the Mobility and Freedom of Movement Conference, organized by The Arab Education Forum and the Istikshaf Coalition, on March 15-17, 2014, in Amman – Jordan…..  Click to view the paper
Letter to Diplomatic Missions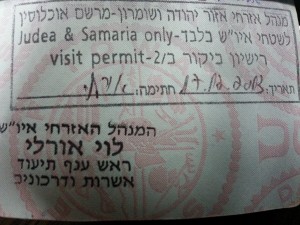 Update on efforts involving Israeli restrictions on movement, access and residency
Letter from RTE to: Diplomatic Missions, Representative Offices to the PA, Consulates in Jerusalem
 March 2013          ….     More
New Education Report
This new Education Report, released by RTE in May 2013: Academia Undermined, deals with the implications of Israeli restrictions on the entry and residency of foreign passport holding academics wishing to serve at institutions of higher education in the occupied Palestinian territory (oPt)….  More
Israel, Europe Crack Down on Palestinian 'Flytilla'
Common Dreams staff Over 40 pro-Palestinian activists on their way to the West Bank have been detained upon arrival as they reached Israel's Ben Gurion airport on Sunday as part of an action planned by the Welcome to Palestine Initiative 2012 – a bid to 'challenge Israel's policy of isolating the West Bank'.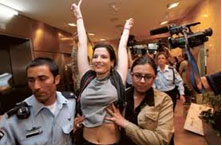 Hundreds more are expected to reach Tell Aviv throughout the day as the activists persist. An Israeli undercover policewoman (right) arrests an activist holding a pro-Palestinian slogan at Ben Gurion air port near Tel Aviv on April 15. British airline easyJet has said it had joined other carriers in preventing pro-Palestinian activists from boarding……. More
Israel cannot legally ban pro-Palestinian activists bound for West Bank
Israel's Interior Ministry has no authority to refuse entry to activists taking part in Sunday's pro-Palestinian fly-in protest, a lawyer who represented activists detained in last year's protest claims. The fly-in protest, part of a campaign entitled "Welcome to Palestine," is due to take place on Sunday with the arrival of thousands of international activists at Ben-Gurion Airport. Last July, a similar "fly-in" took place, with over 300 international activists arriving in Israel, and 120 detained…….. More
Ministry of National Economy and ARIJ: The economic costs of the Israeli occupation for the occupied Palestinian territory
From the executive summary:
The Israeli military occupation of the Palestinian territory imposes a huge price tag on the Palestinian economy. Israeli restrictions prevent Palestinians from accessing much of their land and from exploiting most of their natural resources; they isolate the Palestinians from global markets, and fragment their territory into small, badly connected, "cantons". As recently highlighted also by international economic organisations, including the World Bank, UNCTAD and the IMF, these restrictions are the main impediment to any prospects of a sustainable Palestinian economy.
Read the full report: The economic costs of the Israeli occupation for the occupied Palestinian territory